Lakefront, Gulf View, 4 Min. Walk to Beach, or canoe to beach
Property overview
Blue Mountain Beach, Santa Rosa Beach, FL, USA
House

214

m²

Sleeps: 13

Bedrooms: 4

Bathrooms: 4

Min. Stay: 7 nights
Air Conditioning
No Smoking
Internet
TV
Satellite or Cable
Washer & Dryer
House, 4 Bedrooms , 4 Baths, Sleeps 13
Tour this property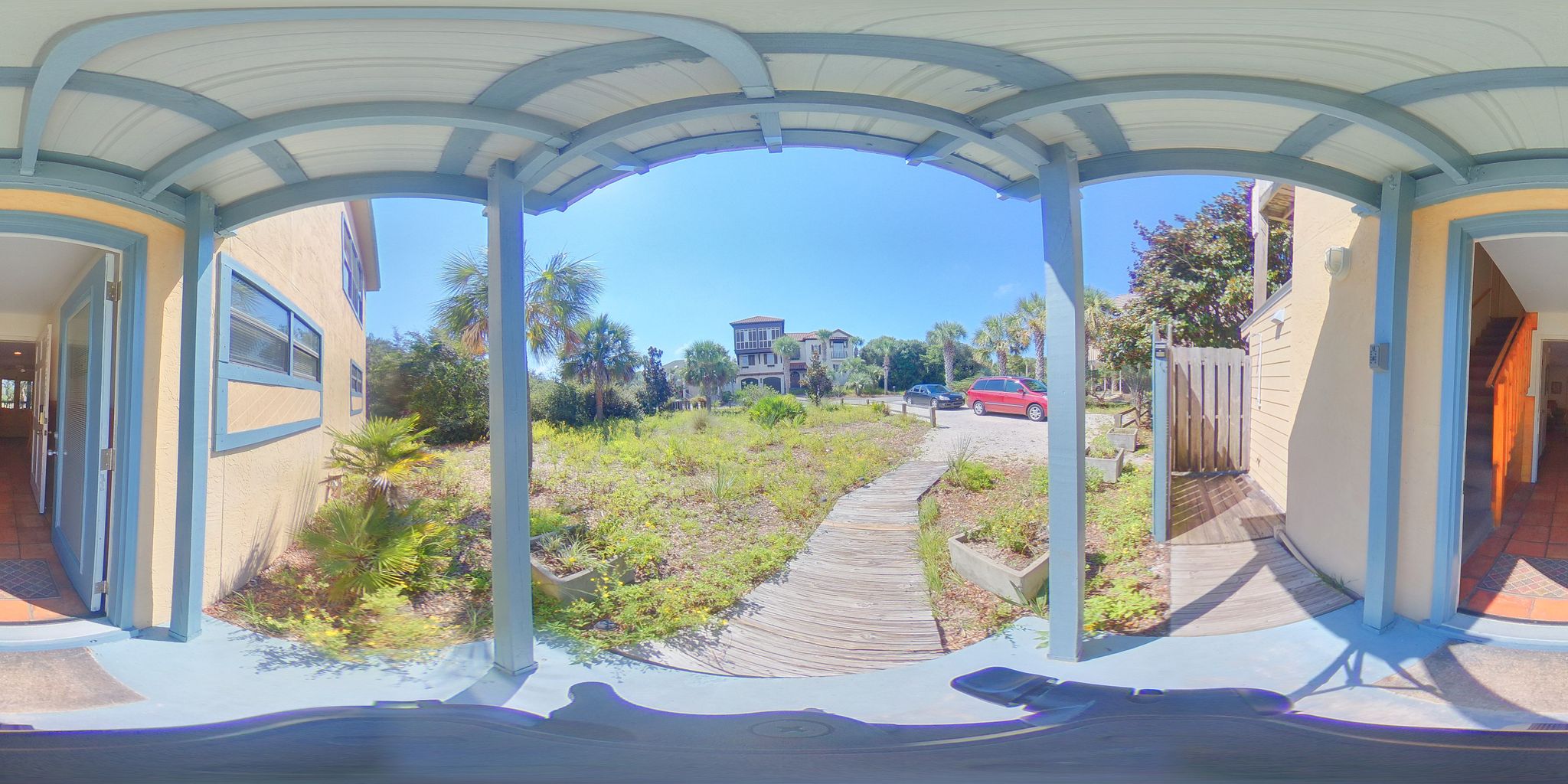 Owner
Ask a question
Chuck & Elizabeth
Member Since 2005
About Chuck & Elizabeth
My husband grew up in Panama City, Florida and I grew up in El Paso, Texas. We have lived several places, but have resided in Northwest Florida for 32 years.
Why Chuck & Elizabeth chose Blue Mountain Beach
When we were living in Atlanta, GA. we built our house in Blue Mountain Beach to use as a vacation home. We liked the area so much we moved to Niceville, FL in 1985 and have lived here ever since. We enjoy having a house close to the beach for our children and grandchildren to visit.
What makes this House unique
Our house is located on Big Redfish Lake just off 30 A and across the street from the Gulf of Mexico. While it is very private, peaceful and serene, it is a short walk or canoe ride to the beach and a short drive or bike ride to great restaurants, interesting shops and entertainment in Seaside and Watercolor. A canoe is there for your use. It is nice to be able to take all the beach stuff in the canoe.
Amenities
Featured
No Smoking

Satellite or Cable

Washer & Dryer

TV

Children Welcome

Internet

Air Conditioning

Heater

Parking
House Rules
Check-in: 4:00 pm
Check-out: 11:00 am
Cancellation Policy
100% refund if cancelled at least 30 days before arrival date. 50% refund if cancelled at least 14 days before arrival date.
Reviews
1–6 of 20
Beautiful location
I really enjoyed my stay here. It was very close to the beach and only a short walk. We always try to stay in the Blue Mountain area when we have a beach trip.
I loved the view from the roof top deck. Really enjoyed our stay.
During this stay the property was under previous owner or management.
Heavenly views!!
We spent the end of 2017 here and we couldn't have been happier.
We loved the views and we sat on the upper deck and watched the sunrise and sunset several times during our trip. We don't have views like this at home and it was just great.
Really loved that it was located near a lake too, so it was almost like we had two vacation, a lake trip and a beach trip!
Well worth the money and we couldn't have been happier!
During this stay the property was under previous owner or management.
Love how peaceful this property is
This was a very nice rental. We really enjoyed our stay. The view was the best part. We just sat on the roof for hours chatting and enjoying the cool air. Really enjoyed our stay!
During this stay the property was under previous owner or management.
Location was awesome
Home is set up really nice for a family vacation. It is private but close to everything. The view is killer! Home is set up over multiple levels and was great to let my kids have their own space. Overall, would definitely recommend.
During this stay the property was under previous owner or management.
Great location but not so clean
Rating Details:
The property manager was more than helpful.
The vacation rental was somewhat dirty.
I was very happy with the location.
I was somewhat dissatisfied with the condition of the vacation rental.
Overall, I recommend this vacation rental.
Reviewer Comments:
We rented this blue mountain house for an over the weekend stay. We were very satisfied with the location of the property; a quick access to the beach and nice views of the gulf and the lake from the house, and just because of that we would recommend this rental for a friend. Two things were not as satisfactory; first, the house condition (old building that need some renovation, and it wasn't as clean as we have expected, dirty bed comforts, dirty floor, and dirty tables, surprising because a tenant is charged $300 in advance for the cleaning crew to clean after the rental). Second, we've arrived late on Friday and picked up the keys from the safe box in the front and opened the main door but were surprised that the other doors that give you access to the house were locked using a digital entry key that was not given to us. Management could not respond in-time because of the late arrival and we had to get in the house from the balcony and open the door from inside which wasn't safe nor was convenient. Management followed up the next day to make sure we were in after that problem and they apologized for the inconvenience). Again, overall we recommend this rental because the location is awesome.
During this stay the property was under previous owner or management.
Owner's Response:
Thank you for taking the time to share your feedback about your stay with Sand Dollar One at Blue Haven. We would like to express our sincere apologies for any inconvenience that was caused to you and your family. We pride ourselves in providing top quality service and property conditions and are discouraged to hear of your negative experience while staying. Above all else, our goal is to always go above and beyond for our guests, to help create memorable experiences, and we take it very seriously when this is not the case. I can assure you that your experience is definitely not the standard in which we uphold. If you don't mind, please call us at the office so we can have the opportunity to regain your trust with a future stay. Again, we appreciate your feedback and any opportunity to improve upon our quality of services. Sincerely, Jason General Manager Sand Dollar One Vacation Rentals
Really liked this house! Great Stay!!!
It was really awesome being able to stay in this place. We definitely loved being able to see the ocean from this place.
I thought it was really cool that the ocean was so close and there was also a lake right there as well. We had a great time just chilling out by the lake. We did try out the canoe as well and it was awesome.
We did a lot of walking/biking everywhere while we visited so it was nice to be able to relax at this house in our down time.
During this stay the property was under previous owner or management.
1–6 of 20
Map
Blue Mountain Beach, Santa Rosa Beach, FL, USA
World class resorts of Seaside and Watercolor are within biking distance. Grayton State Park is down the beach about 30 yards.