Majestic views in executive home from high on Black Mountain!
Property overview
House

407

m²

Sleeps: 12

Bedrooms: 5

Bathrooms: 4

Separate Toilets: 1

Min. Stay: 2–3 nights
Premier Partner
Instant Confirmation
Good for families
Hot Tub
Pool
Air Conditioning
5 BR 4.5 Ba house with elevator, high on black mountain. The views are AMAZING!
Tour this property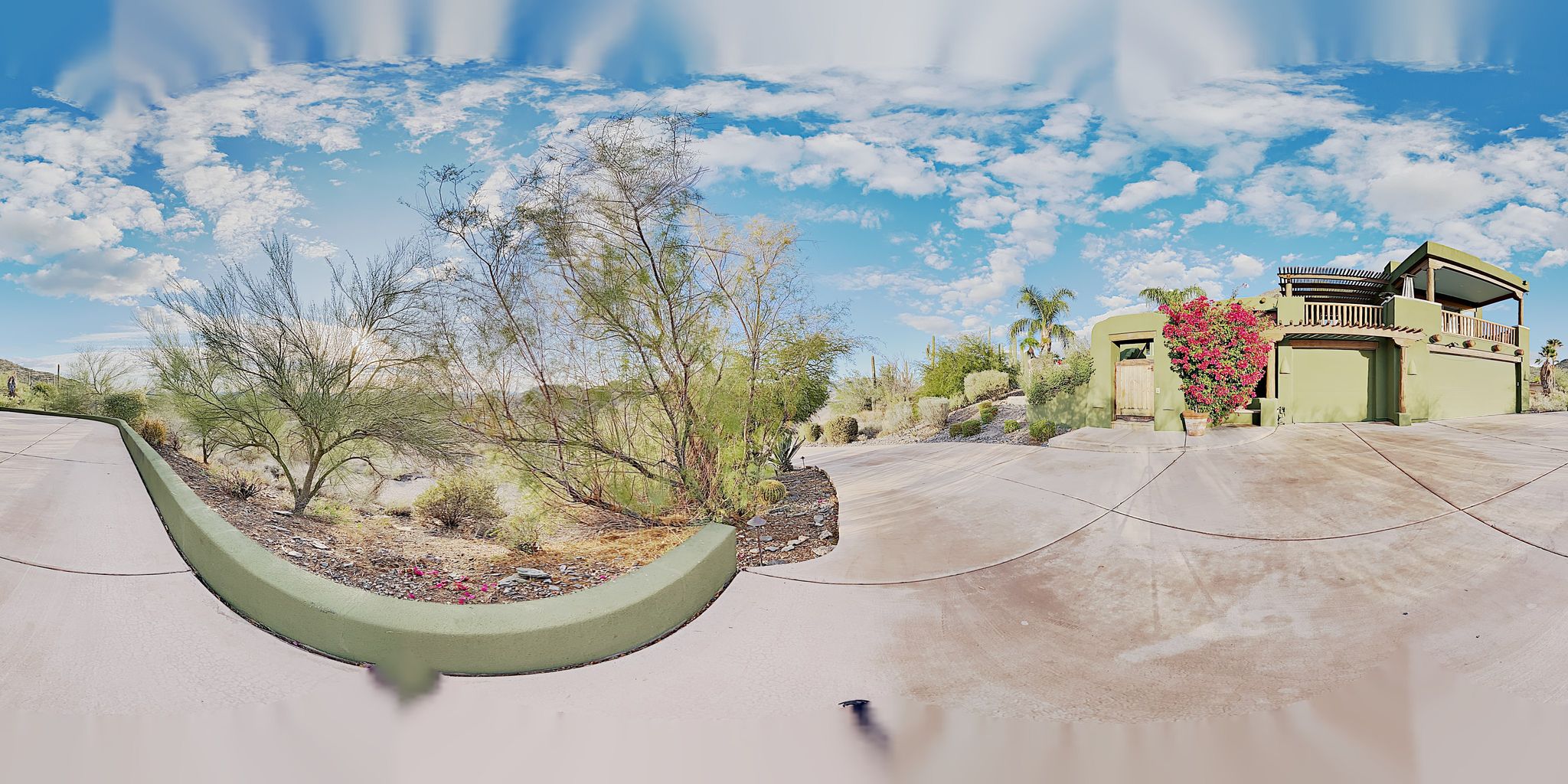 Owner
Ask a question
Jeff Riggins
Member Since 2014
The owner or manager of this property consistently provides great experiences for their guests.
About Jeff Riggins
Welcome to our home! My wife Debby and our 3 daughter's; Courtney, Alissa and Payton would like to welcome you to our piece of paradise. I am from Cape Girardeau, MO and my wife Debby is a Dallas native. We live just a few minutes away in Cave Creek, AZ so don't hesitate to call us if you need anything.
Jeff Riggins purchased this House in 2014
Why Jeff Riggins chose Cave Creek
We were lucky enough to be able to purchase our dream home in December 2014 on Black Mountain. Since that time, we've shared our home with friends and family and have many repeat guests year after year. Our property is unique in the views and the experience you get high up on Black Mountain. Cave Creek is a great old west town with a charm all it's own. We're only minutes away from grocery stores, shopping, restaurants, hiking trails and golf courses. After a day enjoying all that the area has to offer, you can relax with views that will take your breathe away. Relax in the private infinity edge pool or enjoy the night air in the hot tub or just enjoy the stars on one of our 7 patios. Welcome to our dream home!
What makes this House unique
This home is very custom and very unique. The home was build in 1999, but and was always cared for and kept in great shape. We have continually renovated the property including new paint, furnishings throughout the house, hardwood floors throughout along with new railings on the patio. There just aren't many homes in Phoenix that you can rent that offer the elevation and the amazing views. The sunsets views can been seen throughout most of the house and they just can't be described. In a word, the sunsets are amazing. We enjoy them often from the relaxing heated pool and spa or while enjoying a meal or glass of wine on the patio deck. The elevator is especially nice for anyone that struggles with stairs and has easy access from the garage. I like to use it when we make a run to the grocery store or to Costco and I don't have to carry anything up the stairs. Our home is a part of our family. We love spending time relaxing in the warm dry Arizona climate. Our favorite things include hiking, watching the sunsets from our pool or deck and seeing the valley illuminate at night. I hope you enjoy your stay.
Amenities
Featured
Washer & Dryer

TV

Satellite or Cable

No Smoking

Children Welcome

Internet

Air Conditioning

Parking

Fireplace

Swimming pool

Heater

Hot Tub
Bathrooms
Bathrooms: 4, Separate Toilets: 1
House Rules
Check-in: 4:00 pm
Check-out: 11:00 am
Pool and Spa Heater must be turned off each night or a $200/night fee will apply. Spa max heat - 104, Pool max heat 88. $200 fine/day if over temp.
Any trash that exceeds the capacity of 3 trash cans must be disposed of by the guest before check out. Excess trash could result in deposit loss.
Please leave the pool cleaner in the pool. If you take it out, the pool heaters won't work and the pool won't self clean. Fine may apply.
Cancellation Policy
100% refund if cancelled at least 30 days before arrival date. 50% refund if cancelled at least 14 days before arrival date.
Reviews
1–6 of 101
Awesomeness!!!
The Home was off the charts with 360 degree Majestic Views to include Breathtaking Sunsets with multiple colors. The Infinity Pool, Spa, Deck and Patio areas were spacious and our family and friends loved it!! We also loved watching the sunrise from the Roof Deck above the Master Bedroom. We hosted Thanksgiving dinner for our Family & Friends and couldn't have asked for a better setting with the mountain Backdrop outside the windows during dinner. Lastly, our host Jeff responded to us within minutes of texting him with any questions we had about anything. Overall This Rock-Star House was very spacious inside and out with 5 bedrooms and 4.5 baths, very large kitchen, dining and family room along with a bonus sitting room and added deck on the back of the house. I would highly recommend this house to anyone.
Thank you Jeff :)
Owner's Response:
Thanks Tim! You guys were great to meet and we were happy to host your event!
Most amazing place ever!
Wow! What an amazing place for our stay in Arizona! The pictures honestly don't do it justice ...we all were absolutely thrilled with staying at Jeff's place for 4 nights /5 days! Jeff was so responsive and so thorough in giving us instructions for check in and after we arrived he touched base with me just to make sure everything was OK and we had arrived safely! The views are glorious, the hot tub and pool are beautiful and all the sitting area outside and inside were fabulous for entertaining! We can't wait to come back in November 2020 when we return to Phoenix! We would stay here again in a heartbeat! Such great memories we will have of this place!
Fabulous Home, Fabulous Sunsets, Fabulous Time
We stayed in Jeff and Debby's home in Carefree/Cave Creek for a family wedding. We had all of our family with us. Our daughter's family, our son and our niece and her family.
The house was clean and well supplied with linens, towels, etc.
The house was just what we wanted it to be. The bedrooms are spread around the home so no one felt squeezed. There are two large living areas so we all had our space. The pool and spa area are very nice and comfortable to have a good time. The fire pits and out door heaters were fun to use.
The views are spectacular. The sunsets from the infinity pool and the decks were special.
Jeff was very responsive when we had questions. No one in our group had any issue with the wifi and we had a bunch of users. The satellite TV reception and channels were great.
We hope that circumstances bring us back to Cave Creek in the future. We will definitely stay in Jeff and Debby's home again if we do come back to the area.
We have rated this as our absolute FAVORITE place to stay!
We rented this beautiful piece of paradise for our annual "girls trip" and we collectively decided it was our favorite place out of all of them so far! Clean, elegant, private, picturesque.....we just couldn't have asked for more! Jeff was always available when we had a quick question as well...thank you for everything!
Incredible views
This property is very nice, private, and clean. Jeff was prompt and explained everything perfectly for operating the house. Great views with incredible sunset views
Great time in Cave Creek
This property is amazing! Jeff is great to work with and always quick to get back to you with any questions you might have. The pool and patio are like being at a resort.
1–6 of 101
Map
This house is perched high on the West side of Black Mountain in Cave Creek. This house overlooks Cave Creek Road and is minutes from downtown Cave Creek, 15 minutes to Desert Ridge and approximately 35 miles to the Stadium in Glendale. The views are AMAZING!